Subprime Auto Loan Lending Successful So Far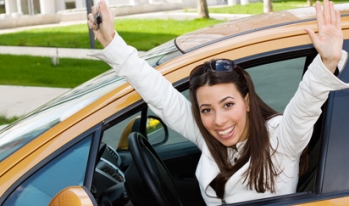 The amount of auto loans lent to subprime borrowers continued to rise through the fourth quarter of last year, said the credit bureau Experian.
 
Due to a new trend that many lenders have begun to participate in, more and more subprime borrowers were able to obtain vehicle financing. As a result, outstanding car loans rose by 3.8 percent, which is roughly $23 billion. That sharp uptick in outstanding vehicle financing brings the national total to $658 billion.
 
"The confluence of low interest rates, longer loan terms and an increase in loans [to subprime borrowers] provide a great opportunity for more people to find a vehicle that suits their needs," said Melinda Zabritski, director of automotive lending at Experian Automotive, in a statement.
 
With the average credit score of borrowers taking out car loans for new and used vehicles dropping by six and nine points respectively, Zabritski's statement holds true.
 
In fact, the amount of consumers who received new-vehicle loans in last year's final quarter increased by 13.8 percent, providing further evidence that subprime borrowers are in a great place to finance a car.
 
While traditional lending practices stand in harsh defiance against subprime lending, the auto lending industry is breaking that common rule. Many lenders feel current credit scores don't accurately represent a borrower's credit worthiness, and a large portion of the population suffered credit score deductions as a result of the poor housing market—something nobody could have prepared for.
 
As a result, the auto industry is pioneering this new practice of willingly loaning money to subprime borrowers.
 
So far, their lending philosophy has worked in their favor, as Market Watch reports the rate of car loans that are 30 days or more past due has fallen to 2.79 percent from 2.98 percent of one year ago.