Car Title Loan Law Chart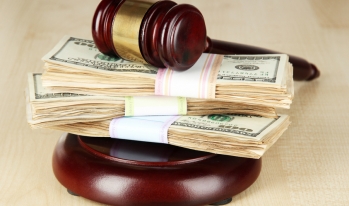 Car title loan laws can change quickly. Even more confusing is that counties, cities, and towns can develop their own ways of regulating car title loan lending within their jurisdictions.
In order to look at how differently each state regulates car title loans, we compiled links to each state's laws concerning auto title financing and briefly summarized some of the key points that consumers should be aware of.
Some state laws feature loopholes that allow for car title loan lending to thrive. Other states simply regulate the practice, allowing for the industry to function overtly.
Still other states have implemented laws which make it next to impossible for lenders to turn a profit, effectively strangling lenders from operating successful practices within their borders.
Oklahoma State Representative Mike Ritze believes that it is good that each state regulates their own auto title loan industry.
"I am always concerned what other states do, especially if it affects Oklahoma, but the Founders wanted the states to be autonomous and competitive with each other though," he said.
In fact, Ritze wants the federal government to stay out of auto title loan lending, despite the patchwork of laws across the country.
"I do not believe that the federal government should be in the auto title loan industry," he said. "This should be left up to the states as per the U.S. Constitution in the Enumerated Powers of Article I Sect. 8 and the 10th Amendment.
While the federal government remains uninvolved in auto title loan lending for the time being, the laws of each state will be determined by the pressure that anti
short-term loan
activists and the auto title loan industry apply to politicians.
To apply for a car title loan,
go here
and enter in your information. If you notice any discrepancies or out-of-date laws on this chart, please
let us know
.
Updated Sept. 2013
| | | | | | | |
| --- | --- | --- | --- | --- | --- | --- |
| State | Are Car Title Loans Legal? | Maximum Amount to Borrow | Costs and Terms Limits | Number of Car Title Loan Lenders as of February 2013 | Number of Car Title Loan Lenders per Adult Population | Law Citation Affirming Car Title Loan Lending |
| Alabama | Yes | No Max | 25% a month, Not less than 10 days and not more than 31 days. | 672 | More Than One Lender per 10K Adults | Ala. Pawnshop Act (Ala. Code §5-19A-1 et seq. |
| Alaska | No | $500 | Minimum of 14 days, $5 + the lesser of: $15 per $100 or 15%, Max 36% interest. | N/A | N/A | Alaska Stat. §§ 06.50.010 et seq |
| Arizona | Yes | No Max | 17% a month for $500 or less, 15% a month for $501-$2,500, 13% a month for $2,501-$5,000, and 10% a month for more than $5,000. | 479 | More Than One Lender per 10K Adults | Motor Vehicle Time Sales Disclosure Act (Ariz. Stat. 44-281 et seq.) |
| Arkansas | No | $400 | 6-31 days max, 17% max interest rate. | N/A | N/A | Ark. Stat. Ann. §23-53-101 et seq |
| California | Yes. Loan must be greater than $2,500.00 to avoid the Small Loan Cap | >$2,500.00 | Loans made in excess of $2,500 to avoid cap, Up to 31 days if loan is under $2,500, unlimited lifetime if over $2,500, 15%, Max 30%. | 281 | Less Than One Lender per 20K adults | Cal. Financial Code §4970 et seq. and §4973 et seq.( Sections A-2E) |
| Colorado | No | A lender shall not lend an amount greater than $500 nor shall the amount financed exceed $500 at any time to a consumer. | There shall be no maximum loan term. The minimum loan term shall be six months from the loan transaction date. | N/A | N/A | Colo. Rev. Stat. §5-3.5-101 et seq.(Section 2 para 1-2B)- and §38-40-105 |
| Connecticut | No | No max | $17 per $100; add-on. | N/A | N/A | Conn. Gen. Stat. §36a-746( Specifically 746c) et seq. and §36a-521 |
| Delaware | Yes | No Max | No Cap, Limited to up to 180 days including roll-overs. | 56 | One Title Lender per 10K-20K Adults | Del. Code Tit. 5 §§ 2250 et seq. |
| Florida | No | $500 exclusive of the fees | Not longer than 31 days and not less than seven days, 30%. | N/A | N/A | Fla. Stat. 560.401 et seq.(560.103-560.144) |
| Georgia | Yes | No Max | 25% a month for the first three months, 12.5% after that plus lien fee. 30 day limits but can be extended. | 375 | One Title Lender per 10K-20K Adults | Pawnbroker Law (Ga. Code §§ 44-12-130et seq. |
| Hawaii | No | $600 | No more than 32 days, 14% pre-computed or 24%. | N/A | N/A | Sections 480-2; 480-13 (Specifically 480F-3) Consumer Protections Act |
| Idaho | Yes | No Max | No Cap, 30 day loan term limit. After third renewal, borrowers must pay 10% of principle each renewal. | 108 | One Title Lender per 10K-20K Adults | Idaho Code Ann. § 28-46-501 to -509 (Specifically 28-46-4-12 {1-4}) |
| Illinois | Yes | $4,000 or up to 50% of monthly income | No Cap, 15 day limit between loans, allowed one renewal if borrower pays 20% of principle. | 518 | One Title Lender per 10K-20K Adults | IL Admin. Code Tit. 38, §§110.300-430 (Specifically 110.370 A-G) |
| Indiana | No | 500 or no more than 15% of borrowers gross income | 36% interest rate cap, $30 maximum fee, no more than 14 days. | N/A | N/A | Indiana Code24-4.5-7-101 et seq. (Specifically Section 104 1-2) |
| Iowa | No | $500 | Max 31 days, 21%. | N/A | N/A | Iowa Code Chapter 533D.1 et seq. (Specifically 533D.9.1-3) |
| Kansas | No. Set up as Open Ended credit, since there is no cap rate on Open ended Credit from licensed lenders | No Limit | Open-ended loans made with between 264 to 360% interest in order to avoid a 36% APR cap on closed-end small lending. | 86 | Less Than One Lender per 20K adults | Kansas Statutes Chapter 16a Article 2 (Specifically 404 1a-c, 2, 3a-b) |
| Kentucky | No | $500 | 14-60 days, 24%. | N/A | N/A | Ky. Rev. Stat. 286.9-010 et seq. |
| Louisiana | Yes | >$350.00 | Loans are made in excess of $350 and with lifetimes in excess of two months to avoid state restrictions, 36%. | 180 | One Title Lender per 10K-20K Adults | RS 9:3578:1 et seq. (Specifically 9:3578:4) |
| Maine | No | No max | 0.3%. | N/A | N/A | e. Rev. Stat. Ann. tit 9-A §1-201, Me. Rev. Stat. Ann. tit. 9-A §1-301 and Me. Rev. Stat. Ann. tit. 9-A, §2-401 (specifcally 2A, 7A-C) |
| Maryland | No | No max | 0.33%. | N/A | N/A | Md. Code Ann. Law II § 12-Com. 301 et seq (spec. 12-306) |
| Massachusetts | No | No max | 23%+20 admin fee on loan. | N/A | N/A | Mass. Gen. Laws Ann. ch. 140 § 96 et seq.; 209 Mass. Code Regs. § 26.01 |
| Michigan | No | $600 | Max 31 days, 25% plus 5% loan processing fee to a max of $250. | N/A | N/A | 487.2121 et seq. (Specifcally 487.2153) |
| Minnesota | No | $350 | 30 days, 33%. | N/A | N/A | Minn. Stat. § 47.60 et seq |
| Mississippi | Yes | $2,500 | 25% a month, limited to 30 days but allowed to renew if borrower pays 10%. | 355 | More Than One Lender per 10K Adults | Title Pledge Act (Miss. Code §§ 75-67-401 to -449) |
| Missouri | Yes | $5,000 | No Cap, limited to not less than 30 days. On third renewal, borrower must pay 10% of loan. | 343 | One Title Lender per 10K-20K Adults | Title Loans Law (Mo. Rev. Stat. §367.500-367.533) |
| Montana | No | $300 | Max 31 days, No cap. | N/A | N/A | Mont. Code 31-1-701 et seq.(spec 31-1-723) |
| Nebraska | No | $500 | Max 31 days, $15/$100, 24%. | N/A | N/A | Neb. Rev. Stat. 45-901 et seq. (spec. 45-918/919) |
| Nevada | Yes | Up to fair market value of vehicle | No Cap, 30 day limit, 6 renewals allowed. | 197 | One Title Lender per 10K-20K Adults | Nev. Rev. Stat. § 604A.105; see p.10 |
| New Hampshire | Yes | $10,000 | 25% interest per month plus lien fee. Limited to one month for the original term but allowed 10 renewals if borrower pays 10% of loan. | 43 | Less Than One Lender per 20K adults | Pawnbroker/Lender Act (N.H. Rev. Stat.§ 399-A) |
| New Jersey | No | No max | No limit, 30%. | N/A | N/A | Consumer Loan Act Applies, Rates under  N.J. Stat. Ann. tit. 17:1 |
| New Mexico | Yes | $2,500 | No Cap or term limits. | 194 | More Than One Lender per 10K Adults | New Mexico Small Loan Act N.M. Stat. Ann. §§ 58-15-1 to -38(Spec. 32-38) |
| New York | No | No max | No limit, 25%. | N/A | N/A | Licensed Lender Law applies, rates under N.Y. Banking Law 340 et seq |
| North Carolina | No | No max | No limit, 25%. | N/A | N/A |  N.C. Gen. Stat. 53-173 |
| North Dakota | No | $500 | 60 days, 30%. | N/A | N/A | ND Cent Code13-08-01 et seq. (spec. 13-08-12 para 2-4) |
| Ohio | No | $800 | Max 6 months, 28%. | N/A | N/A | Ohio Rev. Code Ann. 1321.35 et seq. |
| Oklahoma | No | $500 | 12-45 days, 30%. | N/A | N/A | Okla. Stat. tit. 59-3101 et seq. (spec 3106 para 1,7,9) |
| Oregon | No | $50,000 | Max 60 days, No cap. | N/A | N/A | Or. Rev. Stat. Ann. § 725A.101 et seq. (spec 725.340) |
| Pennsylvania | No | No max | No limit, $9.50 per $100. | N/A | N/A | Loan Interest and Protection Law ("LIPL"), 41 P.S. § 101 et seq |
| Rhode Island | No | $500 | Min 13 days, 36%. | N/A | N/A | R.I. Gen. Laws §19-14.1-1 et seq.19-14.4-1 et seq (spec. 14.1-2 a/b) |
| South Carolina | Yes. Loan must be greater than $2,500.00 to avoid the Small Loan Cap | >$2,500.00 | Loans made in excess of $601 in order to avoid a cap. | 352 | One Title Lender per 10K-20K Adults | 34-39-110 et seq. |
| South Dakota | Yes | No Limit | No Cap, 30 day limit, 4 renewals allowed if borrower pays 10% of loan plus fees and interest. | 89 | More Than One Lender per 10K Adults | S.D. Codified Laws Ann. §§ 54-4-70 to 72 (Subject to provisions of § 57A-9) |
| Tennessee | Yes | $2,500 | Costs limited to 1/5 of the loan plus 2% interest each month. | 835 | More Than One Lender per 10K Adults | TN Title Pledge Act (§ 45-15-101 to § 45-15-120) |
| Texas | Yes | No Limit | 10% interest cap, no fee limit. Cannot exceed 180 days. | 1776 | One Title Lender per 10K-20K Adults | Tex Fin. Code tit.5 §§ 393.001-393.628; Tex. Admin. Code tit. 7 §§ 83.1001-83.6008; /Ch. 302, Texas Finance Code; Title 1 Texas Business and Commerce Code |
| Utah | Yes | No Limit | No cap, Unlimited renewals. | 251 | More Than One Lender per 10K Adults | Title Lend. Reg. Act (Utah Code §§ 7-24-101 et seq.) |
| Vermont | No | $0 | 18%, Payday and Title Loan shops are prohibited from opening in the state. | N/A | N/A | Vt. Stat. Ann. tit. 9 41a |
| Virginia | Yes | Up to 50% of fair market value of vehicle | 22% per month of outstanding balance up to $700, 18% per month for $701-$1,400, 15% per month for $1,401 or above, lien fees permitted. Limited to equal monthly installments, at least 120 days up to 12 months, no rollovers or renewals allowed. | 378 | One Title Lender per 10K-20K Adults | Code of Virginia Tit. 6.2 Chap. 22 |
| Washington | No | $1,000 | 21%, max 31 days. | N/A | N/A | Was. Stat. Leg. 31.45.010 et seq. (spec. 31.45.073 all para's) |
| West Virginia | No | No max | No limit, 31%. | N/A | N/A | W. Va. Code § 46A-4-107 and §§ 32A-3-1 et seq |
| Wisconsin | Yes | Up to 50% value of vehicle and $25,000 max | No cap, Up to 6 month terms allowed. | 162 | Less Than One Title Lender per 20K Adults | Wis. Stat. § 138.16 |
| Wyoming | No | No max | 1 calender month, 36%. | N/A | N/A | Wy. Stat 40-14-362 et seq. |