Oakland and Kiva to Offer Micro-Loans to Small Businesses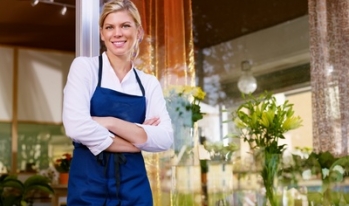 The City of Oakland may team up with Kiva to offer micro-loans to small businesses. The City Council is considering a partnership with the San Francisco-based lending company that would allow three Oakland businesses to receive zero-percent interest business loans for $10,000.

Under the deal, Oakland would become a "trustee" in Kiva's new Zip program. During its first four years in operation, Kiva focused solely on allowing philanthropic individuals to fund projects around the world with small, $25 business loans.

In 2009, Kiva brought its interest-free microlending model to the United States.

"Most people think of microfinance as something that helps people in the developing world alone, but the impact of microfinance can be felt in any community that supports creative, industrious entrepreneurs," said Premal Shah, President of Kiva.org, in a statement.

Under the Zip program, a business must be vetted by a trustee whose credibility is tied to the success of the businesses it vets. If the City Council approves the partnership, the city would serve as trustee for three Oakland businesses. Once those loans are repaid, new businesses would be added to the program.

The partnership was proposed by City Councilmember Libby Schaaf and city attorney Barbara Parker, with the hope that the program would boost the city's economy. As of March 2013, Oakland's unemployment rate was 11.8 percent, down from 13.1 percent in January. However, at nearly 12 percent, the city's unemployment level is still well above the statewide average of 9.4 percent and the national average of 7.6 percent.

By providing business loans to entrepreneurs who have been denied traditional forms of credit, the businesses selected for the program might be able to add to the workforce. Loretta Nguyen, an Oakland business owner, told ABC7 that she would use such a loan to consolidate her high interest debt and expand her workforce.

According to an ABC7 source, if the partnership is approved, the city hopes to select its first business within the next two weeks.