SBA Loans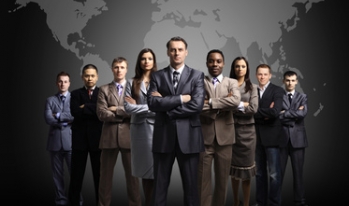 The Small Business Administration (SBA) is a government branch that guarantees business loans, which enables borrowers to more easily qualify for commercial financing.
While the SBA does not lend money themselves, they partner with both large and local lenders alike to provide communities across the nation with affordable and accessible business loans.
Apply for a business loan
Start up your dream company, or fund an existing one!
The SBA offers three primary loan programs, each of which offers a different product meant to meet different needs:
The 7(a) Loan Program
The Microloan Program
The 504 Loan Program
The largest and most popular of those three options is the 7(a) Loan Program. SBA 7(a) loans grant long terms, large amounts, and can be used for the acquisition of entire businesses, real estate, and equipment. They're perfect for for-profit businesses that need less than $5 million.
Microloans are much quicker and easier to qualify for, but their uses are slightly more limited than 7(a) loans. These smaller agreements are designed for companies that need between $5,000 and $350,000, but who don't mind paying slightly higher interest rates. The rates for microloans tend to be between 4.5 percent and 7 percent
Finally, 504 loans are designed for businesses looking specifically to expand their operations and acquire more land. These come with long terms and negotiable interest rates.
For more information on each of these different business loans, please read our articles, news stories, and frequently asked questions.