Bank of America Settles with Fannie Mae for $11.6 Billion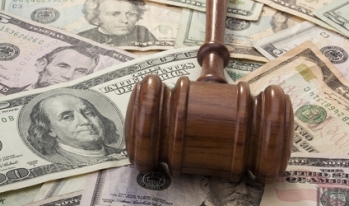 On Monday, Bank of America reached an $11.6 billion settlement with Fannie Mae for poor mortgage-backed investments made during the housing crash.
Bank of America will pay Fannie Mae $3.55 billion in a cash settlement and will buy back $6.75 billion in mortgage loans that Bank of America and their 2008-acquired subsidiary, Countrywide Financial, sold to the mortgage giant from Jan. 1, 2000 to Dec. 31, 2008.
Fannie Mae believed Bank of America failed to meet underwriting standards when approving the mortgage loans in question.
About 30,000 loans are included in the buy-back.  
Bank of America is also required to pay $1.3 billion to address servicing issues.
In a
released report
, Bank of America said it would pay for the settlement with existing reserves and other provisions.  
"These agreements are a significant step in resolving our remaining legacy mortgage issues, further streamlining and simplifying the company and reducing expenses over time," said Bank of America Chief Executive Officer Brian Moynihan in the release.
Fannie Mae said it is pleased to reach an appropriate agreement.
Bradley Lerman, executive vice president and general counsel of Fannie Mae, said the outcome of the dispute between organizations is "in the best interest of taxpayers," according to a
statement
.
In addition to the settlement, Bank of America agreed to sell the servicing rights on approximately two million mortgage loans serviced for Fannie Mae, the Federal Home Loan Mortgage Corporation (Freddie Mac), the Government National Mortgage Association (Ginnie Mac) and private label groups. The loans are worth a total of $306 billion.
"We are resolving legacy mortgage issues while balancing the needs of our customers, mortgage investors, our shareholders and communities," Ron Sturzenegger, Legacy Asset Servicing executive for Bank of America, said in the report. "Bank of America will work closely with our customers, buyers and the investors who own the loans to ensure a smooth transition to their new servicer."