FHFA Announces Changes to Refinance Program for Underwater Homeowners
Monday, November 7, 2011 2:32pm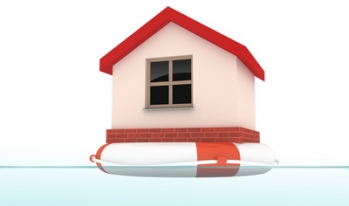 In an effort to grant relief to the nation's foreclosure epidemic, the Federal Housing Finance Agency (FHFA) along with President Obama announced changes at the end of October to the Home Affordable Refinance Program (HARP).These changes are meant to encourage underwater homeowners to refinance their homes at today's low interest rates.

President Obama made an appearance in Las Vegas, the nation's foreclosure capital, to introduce the changes to the program and offer encouragement to struggling homeowners across the country.

Calling our Congress "increasingly dysfunctional," the president remarked, "Where they won't act, I will," according to a report from the Washington Post.

So long as homeowners' loans have not been previously refinanced, have a loan-to-value (LTV) ratio higher than 80 percent, are backed by Fannie Mae or Freddie Mac and have not been late on a payment in the last six months (and only one late payment in the last year), they can proceed to apply for a refinance under the FHFA's revised program.

Since the housing bubble implosion, interest rates have continued to follow a downward trajectory. But with lenders' unwillingness to refinance upside-down mortgages, homeowners began to relinquish their homes to lenders and turn to the often cheaper route of renting property.

What began as a trickle led to a deluge of defaults, as homeowners began to walk away from their homes in droves.

A DataQuick report on California's foreclosures illustrates this trend with alarming statistics. In 2005, the tail-end of the housing boom, there were fewer than 20,000 Notice of Defaults (NODs) filed. Within three years, the average number of NODs filed was well over 100,000. And that number has continued with terrifying resolve as 2011's 3rd quarter statistics were released last month revealing 70,000 NODs have already been filed this year with one more quarter still remaining.

The FHFA recognizes this problem and is currently seeking a way to bring both the interests of homeowners and lenders together under the revised HARP refinancing rules.

The changes to HARP hope to encourage homeowners to apply for and obtain a refinance by changing the requirements applicants are expected to satisfy. These changes include removing the 125 percent LTV ceiling for Fannie and Freddie-backed fixed-rate loans, eliminating the risk-based fees associated with refinancing into shorter-term mortgages, and relieving borrowers of the obligation to get certain approvals, warranties, and appraisals of their properties.

In addition to removing many of the hurdles prospective refinancers had to jump, the FHFA is extending the end date for HARP to Dec. 31, 2013, for all loans originally made on or before May 31, 2009.

While the new refinance program will not solve the housing crisis by itself, it does hope to help nearly 10 percent of the nation's underwater homeowners to refinance their mortgages.