Mortgage Loan Interest Rates Increased Marginally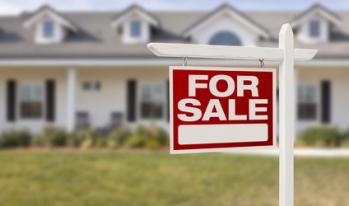 Home loan interest rates increased slightly this week according to Freddie Mac's recent survey.
Freddie Mac, a provider of stability and liquidity for the United States' residential mortgage markets, conducts weekly surveys to assess four types of home loan interest rates.
For the week ending Jan. 10, 2013, the 30-year fixed-rate mortgage (FRM) averaged 3.40 percent with an average 0.7 point. The rate is up from last week when it averaged 3.34 percent. At this time last year, the 30-year FRM averaged 3.89 percent.
If a borrower took out a $250,000 mortgage at today's home loan interest rate of 3.40 percent, his or her monthly payment would be $1,108.70. After 30 years, he or she would pay a total of $399,132.00. If the borrower took the same mortgage out one year ago when home loan interest rates were 3.89 percent, they would pay $1,177.74 monthly, for a 30-year total cost of $423,986.40. Using the current mortgage interest rate rather than last year's rate, borrowers would save $24,854.40. 
The 15-year fixed-rate mortgage averaged 2.66 percent with a 0.7 point, up from last week's average of 2.64 percent. A year ago, the 15-year fixed home loan interest rate averaged 3.16 percent.
The 5-year Treasury-indexed hybrid adjustable-rate mortgage (ARM) averaged 2.67 percent with a 0.6 point this week. It is down from last week when it averaged 2.71 percent. Last year at this time, the 5-year ARM averaged 2.82 percent.
The 1-year Treasury-indexed ARM averaged 2.60 percent with a 0.5 point, up from last week's 2.57 percent average. At this time last year, the 1-year adjustable-rate mortgage averaged 2.76 percent.
Frank Nothaft, vice president and chief economist for Freddie Mac, said in a
released statement
that fixed mortgage rates increased following December's positive employment report.
About 155,000 jobs were added to the economy which exceeded the market forecast.
"This helped keep the unemployment rate steady at 7.8 percent, the lowest since December 2008," Nothaft said. "For all of 2012, 1.86 million jobs were created and represented the largest annual gain since 2006."