Mortgage Rates Reach All-Time Lows
Thursday, September 15, 2011 10:16am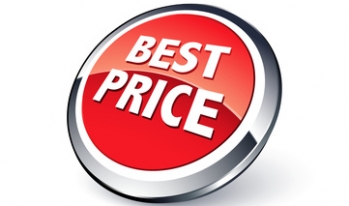 September 15, 2011 – Already at an all-time low, fixed-rate mortgage numbers continue to plummet, having declined by almost 50 percent over the past 10 years.
Freddie Mac announced today the results of its weekly Primary Mortgage Market Survey, which show that fixed mortgage rates remain at their lowest levels in 60 years. The rate for a 30-year fixed mortgage sunk to 4.09 percent, while a 15-year fixed rate now sits at 3.30 percent – both numbers signifying record lows since
Freddie Mac
began tracking the rates in 1971.
These rates are in their second consecutive week of such declines. Experts cite European financial woes as the source.
"Continued investor concerns over the state of the European debt markets kept U.S. Treasury bond yields low and allowed mortgage rates to ease once more this week," Vice President and Chief Economist for Freddie Mac Frank Nothaft said.
The 30-year rate has stayed below five percent for the entire past year, except for two weeks. Five years ago, the rate was 6.5 percent, and 10 years ago it was eight percent. The lowest rates in U.S. history were in 1950-51, when the long-term fixed-rate mortgages hit 4.08 percent – notably only .01 percent lower than this week's average rate.
In spite of historically low rates, the housing industry continues to suffer, with new home sales at their worst in the last half-century and re-sales hitting 14-year lows as well. Freddie Mac attributes this to the fact that rates often come with additional fees that make them higher than they seem. After fees, the 30-year rates are actually closer to 4.25 percent.