Freddie Mac Reports 95 Percent of Refinances Chose Fixed-Rate
Friday, November 18, 2011 10:34am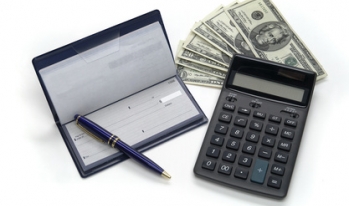 Freddie Mac, the mortgage company created by Congress in 1970, announced yesterday that 95 percent of borrowers who refinanced in 2011's third quarter chose fixed-rate mortgages.
"Regardless of whether their original loan was an adjustable-rate mortgage (ARM) or a fixed-rate," borrowers clearly favored fixed-rate loans, as stated in
Freddie Mac's release
.  
In fact, only about 37 percent of refinancers who had a hybrid ARM to begin with chose to refinance into an ARM again.  
To explain this, Frank Nothaft, Freddie Mac's vice president, said "Fixed mortgage rates averaged 4.29 percent for 30-year loans and 3.47 percent for 15-year [loans] during the third quarter in Freddie Mac's Primary Mortgage Market Survey, well below long term averages."  
The exodus away from ARMs may be due to the negative attention ARMs have received since the bubble, but is also due to the steady nature of fixed rate mortgages. Unlike ARMs, the stable fixed mortgages allow borrowers to lock today's record low rates in.  
Citing the recently extended Home Affordable Refinance Program (HARP), Nothaft advises those looking to refinance at even lower rates to consider refinances for shorter terms.  
"The enhancements [from HARP] provide incentives for eligible borrowers to shorten their loan terms, from 30 years to 20- or 15-years," said Nothaft.  
These
HARP incentives
include eliminating certain risk-based fees for any borrower refinancing into a shorter-term mortgage.  
Refinancing into a shorter-term loan would also allow borrowers to potentially reach rates almost a full percent lower than today's 30-year mortgages.