Freddie Mac Reports Positive Statistics on Mortgage Refinances
Thursday, November 17, 2011 3:46pm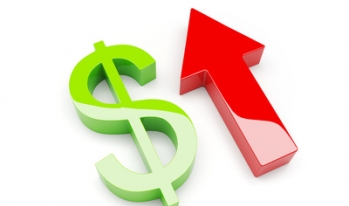 According to a recent release by Freddie Mac, homeowners who refinanced their mortgage in the third quarter of 2011 have strengthened their financial situation.
In fact,
82 percent of refinancing homeowners maintained or reduced their mortgage debt
, according to the press release.  
Those who participated in a home refinance "either maintained about the same loan amount or lowered their principal balance by paying-in additional money at the [refinance] closing table."  
The reduction rate for a 30-year fixed-rate mortgage averaged around 1.2 percent, which translates to a reduction of around 22 percent in interest.  
In an effort to further illustrate this reduction rate, Frank Nothaft, Freddie Mac's vice president, explained "On a $200,000 loan, that translates into saving $2,500 in interest during the next 12 months."  
Nothaft gave further details on the current refinancing situation and opportunities by explaining that "Savvy homeowners are taking advantage of some of the lowest fixed-rates in more than 60 years to lock in interest savings. Fixed-rate mortgage rates hit new lows during September, with 30-year product averaging 4.11 percent and 15-year averaging 3.32 percent that month, according to our Primary Mortgage Market Survey."  
While refinancing is showing positive results, the report's statistics for home equity conveys more pessimistic information.  
At $5.3 billion, the home equity cashed out in the third quarter is down $1 billion from the second quarter. Compared to the boom-time numbers of $83.7 billion held by the second quarter of 2006, the home equity cash-out figures are down a staggering 93.6 percent.  
This amount of home equity converted to cash is at its lowest level in 16 years.