Gov. Brown's Proposal for the Mortgage Loan Settlement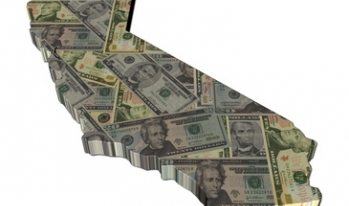 Governor Jerry Brown announced last month that he hopes to take a $410-million chunk of the recent National Mortgage Settlement and use the cash to shave off some of California's massive state debt.
The National Mortgage Settlement was the result of five of the largest mortgage loan lenders striking a deal with the Department of Justice to fork over $25 billion over three years.
The settlement money was understood to be for the victims of abusive mortgage loan lending practices.
In some states the use of the settlement money has been left to the discretion of the attorney general—the person and office responsible for protecting the state's citizens. In other states, that discretion has been left to state legislatures and governors.
In California, that discretion is left to the legislature.
"There was an assumption that California would figure out how to use it for its intended purposes," said Ira Rheingold, the executive director of the National Association of Consumer Advocates, to the San Francisco Gate.
Tucked safely away on page 89 of
the governor's revised budget
is a description of how Gov. Brown would like to spend California's portion of the National Mortgage Settlement, most of which is reserved for repaying bonds used to fund low-income and senior housing projects and shelters for battered women.
But Brown's announcement to divert money from those the settlement was supposed to be for—victims of mortgage loan fraud—has brought harsh about harsh scrutiny and fierce opposition to the governor.
"The state Department of Justice stood firm for over a year against the nation's largest banks on behalf of California homeowners harmed by the foreclosure crisis," said Attorney General Kamala D. Harris, according to the LA Times. "While the state is undeniably facing a difficult budget gap, these funds should be used to help Californians stay in their homes."
Shaun Donovan, the federal housing secretary, urged legislatures and governors to use the settlement money for who it was intended: homeowners victimized by the large mortgage loan lenders.
"Other uses fail to capitalize on the opportunities presented by the settlement to bring real, concerted relief to homeowners and the communities in which they live," he said.
The executive director of Housing and Economic Rights Advocates, Maeve Elise Brown, also shunned the governor's proposal, claiming such a move is shortsighted.
"If you leave homeowners hanging out there to dry, then in the short term maybe you help to meet the budget gap this year," she explained. "But in the long term the more people we have going through foreclosure, the worse it's going to be for our economy as a whole."
This ominous prediction of a Gov. Brown's shortsighted proposal is the last thing California and its deluge of those plagued by foreclosures and fraudulent mortgage loans wants to see come true.