Former Dallas Cowboy Guilty of Mortgage Fraud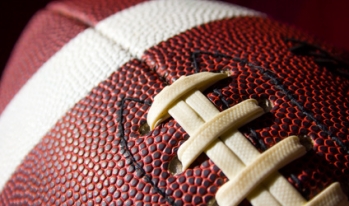 A former Dallas Cowboy football player has been convicted of home loan fraud. He was sentenced to 54 months in federal prison and also ordered to pay $2.4 million in restitution.
According to an
FBI press release
, Eugene Lockhart Jr., pled guilty to one count of conspiracy to commit wire fraud as part of a massive mortgage fraud scheme, which he led.
He allegedly used his former fame as a professional football player to gather business for the fraudulent home loan operation in the Dallas, TX area. Lockhart and an accomplice created real estate companies with Dallas Cowboy-related names such as Cowboys Realty, Cowboys Mortgage, and Ace Mortgage.
Assisting Lockhart in his criminal operations were nine other conspirators who received convictions and sentences. All of his accomplices were ordered to pay restitution in the range of several hundred thousand to millions of dollars.  
In their criminal operations, Lockhart and his accomplices would negotiate for the purchase of single-family residences in the Dallas area. Then the criminals would create surplus mortgage profits by increasing the sales price to an arbitrary amount that was much more than the fair market value of the home. These fraud operations ran from 2002 to 2005.
Lockhart and his cohorts actively employed "straw purchasers" or "straw borrowers." These accomplices were paid several thousand dollars on commission. Worse still, the accomplices filled their home loan applications with false information. They grossly increased their income figures in order to gain a higher chance of mortgage approval. Also, applications falsely stated that the home would be the buyers' primary residences. In actuality, the straw buyers never occupied the homes they purchased. Certain applications also listed false marketing fees in order to obtain additional profit from the home loans.
In total, 54 residential properties were involved in the criminal conspiracy and $20.5 million worth of fraudulent mortgages were lent.
The criminal investigation and subsequent trial conviction are the result of President Obama's Financial Fraud Enforcement Task Force. Since 2009 the task force has been aggressively focused on stopping financial crimes.