Home Loan Interest Rates Fall Due to Manufacturing Decline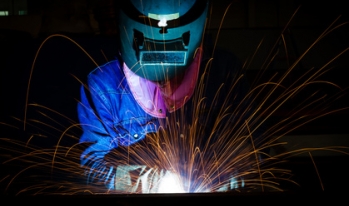 Home loan interest rates dipped lower according to Freddie Mac's weekly survey.
For the week ending April 4, 2013, the 30-year fixed-rate mortgage (FRM) averaged 3.54 percent with an average 0.8 point. That is down from last week when the rate was 3.57 percent. At this time last year, the 30-year FRM averaged 3.98 percent.
The 30-year FRM has remained around 3.5 percent for the past two months. Freddie Mac sees this seesawing rate as an attributing factor to the housing recovery.
The 15-year fixed-rate mortgage averaged 2.74 percent with a 0.7 point, down from last week's 2.76 percent average. Last year at this time, the 15-year fixed home loan interest rate averaged 3.21 percent.
This week's 5-year Treasury-indexed hybrid adjustable-rate mortgage (ARM) averaged 2.65 percent with a 0.5 point this week. The rate is down from last week when it averaged 2.68 percent. A year ago, the 5-year ARM averaged 2.86 percent.
The 1-year Treasury-indexed ARM averaged 2.63 percent with a 0.4 point, up from last week's 2.62 percent average. Last year at this time, the rate averaged 2.78 percent.
Freddie Mac vice president and chief economist, Frank Nothaft, said the home loan interest rates decreased in conjunction with a decline seen in the manufacturing industry.
For the month of March, both the
Deutsche Börse Group Chicago purchasing manager report
and the
Institute for Supply Management (ISM) Milwaukee report
dropped below regional market consensus forecasts. On a national level, the ISM indexes for both non-manufacturing and manufacturing experienced reductions.