Colorado Women Borrow Payday Loans More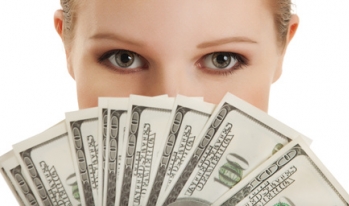 Payday loans, long considered an act of desperation for low-income earners, have recently been studied by Colorado's state government.
According to a report from the Colorado state government, women—mostly single women—borrow payday loans more often than men. The report covered
borrowing trends over the past 10 years
and found that women accounted for the majority of short-term borrowers. Women borrowed 53.6 percent of payday loans in 2001. In 2006 they borrowed 53.2 percent and in 2011 they borrowed 52.4 percent.
While the recession has led to more men and women losing jobs, short-term lenders require that their borrowers are employed full-time so that they may repay their debt. The Colorado study found that women make $330 less than men on an annual basis and may therefore be in more desperate need of the loans.
According to the Colorado state government, the average borrower takes out a loan for $330 but pays $236 in interest, fees, and charges. This occurs despite recent laws passed in 2010 that extended payday loan terms to six months and capped the amounts that people could borrow.
The Pew Foundation corroborated the report's statistics with its own study.
According to the Foundation, adults spend nearly $7.4 billion on payday loans, which are accessed from over 20,000 retail lending stores and hundreds of websites.
The Foundation also found that 12 million Americans borrow nearly eight cash advances a year. Each of these short-term loans average nearly $375 but results in an annual average interest of $520.
The Pew Foundation voices opposition to cash advance lending.
In a statement the organization said, "The loans are a highly controversial form of credit, as borrowers find fast relief but often struggle for months to repay obligations marketed as lasting only weeks. While proponents argue that payday lending is a vital way to help underserved people solve temporary cash-flow problems, opponents claim that the practice preys on overburdened people with expensive debt that is usually impossible to retire on the borrower's next payday."