UK Trade Group Releases Christmas Advice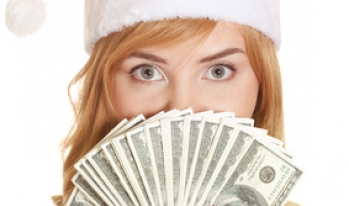 The Consumer Finance Association (CFA), a UK trade association for cash advance loan companies, has released a guide telling consumers how to enjoy—and more importantly afford—this Christmas season.
The CFA advises that cash advance loan borrowers set budgets and stick to them. The organization feels that Christmas is one of the seasons in which consumers can get carried away with spending.
During Christmas consumers sometimes fail to accurately budget their rent and mortgage along with utility bills. On top of those expenses there are the costs of food, socializing, travel, and, of course, gift purchases.
"Christmas is expensive and times are tough for everyone, so many people will be thinking about borrowing some money to cover the cost of their festivities. But it is important to be realistic about what you can afford to spend and then make your money go as far as possible," said Russell Hamblin-Boone, the CFA's CEO,
in a press release
.
The CFA also advises that borrowers seek out Christmas deals that can save them money. Since the economy is still struggling, many retailers are trying to entice customers with discounts and promotional deals. An internet search can help consumers compare prices almost instantly. Financing can also help shoppers purchase gifts at stores.
"A short-term or payday loan is, for some, a better option than overdrafts or credit cards because it limits the Christmas financial hangover rather than allowing it to linger for months afterwards. However, if you are going to borrow money to help spread the cost of Christmas then make sure you stick to your budget and have a clear plan about how you are going to repay the money you have borrowed," said Hamblin-Boone.
Consumers are also advised to only borrow cash advance loans they can afford to repay. Since cash advance loans are short-term financing they carry high interest rates. These can be difficult to repay for borrowers that did not budget their finances.
"Short-term loans are not the only option available to consumers but used sensibly they offer many benefits over other forms of credit. For example, short-term loans account for just £1.20 of every £100 of problem debt, whereas credit cards and overdrafts accounting for more than 60 per cent of unmanageable debt. The reason is that these revolving forms of credit seem, at face value, to be cheaper but allowing the debt to continue indefinitely ends up costing far more," said Hamblin-Boone. "You shouldn't need to still be paying for Christmas 2012 when Christmas 2013 comes around. By following our guide we can help to prevent consumers being caught in a long term debt trap.".
The CFA recommends that borrowers only apply and obtain cash advance loans from reputable lenders. UK consumers are advised to only borrow money from cash advance loan companies that are members of the CFA, the Finance & Leasing Association, the British Cheque Cashing Association, and the Consumer Credit Trade Association.