Baltimore Banks Offer Loans for Sandy Damage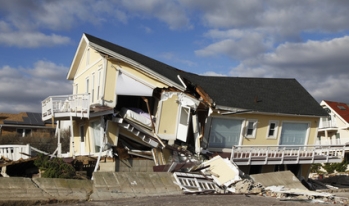 According to the Baltimore Business Journal, several banks and lenders in the Baltimore area have begun offering loans to help businesses and homeowners that have been affected by super-storm Sandy.

One lender, SECU credit union, is offering loans up to $10,000. These "Hurricane and Flood Relief" loans are for current members that have sustained damage to their homes, cars or property. These loans carry a low annual percentage rate of 5.99 percent for up to 60 months. They are being offered until Nov.29.

Susquehanna Bank is offering its own customers unsecured personal loans up to $10,000 for house damage caused by Sandy. The bank is only offering these unsecured personal loans to its customers in Maryland, southern New Jersey, eastern Pennsylvania, and parts of West Virginia. Similar to the products offered by SECU credit union, these unsecured personal loans come with 4 percent interest rates for up to 60 months. Susquehanna bank typically only offers 9.99 percent interest on its unsecured personal loans that are lent outside of storm-related disasters.

An unsecured personal loan is financing that does not require collateral. Normally, loans are secured with collateral, which is a valuable asset like a home. Since there is no collateral required for unsecured financing, lenders typically increase the interest rates on these financial products.

Homeowners aren't the only ones benefiting from generous financing in the wake of Sandy's destructive wrath.

M&T Bank is offering affordable loans and lines of credit to its business customers that are in Maryland and surrounding areas. Additionally, the bank is willing to waive late fees and offer other forms of assistance to burdened customers in this time of need.

Financial titan Bank of America is also lending a helping hand. The bank says it will adjust or extend payments on outstanding loans and credit lines, such as credit cards, for customers in Maryland and other Sandy-damaged areas. Bank of America will also offer credit line increases for interested customers that currently own Bank of America Visa or MasterCard credit cards.