Shark sighting in Poway, California… Loan Shark that is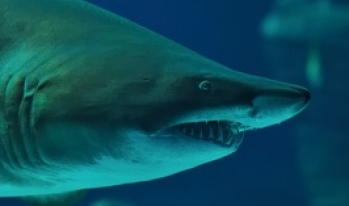 A 56-year-old Poway woman named Lirio Lee Ramos has been charged with 14 counts of loan sharking.
Ramos, 56, pleaded not guilty to the misdemeanor charges. The criminal complaint states that Ramos gave personal loans to 14 people between May 2009 and December 2010. Each of the loans had an interest rate that was in excess of 10 percent, which is the maximum allowed by California law.
Certain businesses are permitted to set their own interest rates above 10 percent, as credit card holders know all too well, but the practice of loan sharking occurs when an unlicensed individual lends money for personal, family or household purposes over an established legal rate.
"In these tough economic times, individuals may seek out friends or colleagues to extend loans to them," said Jan Goldsmith, San Diego City Attorney, in a
news release
. "In some communities, people may be accustomed to paying high interest on personal loans. They may not be aware that it is illegal in California to charge these high rates of interest."
Banks are typically the preferred source for personal loans, which are commonly used for debt consolidation and the purchase of expensive household items; however individuals are also allowed to lend to others with the stipulation of being limited to lending money at a maximum of 10 percent interest.
While a personal loan set at a usurious interest rate may be lucrative for the lender, it is in violation of California state law and carries a potential one-year jail sentence.
Each one of Ramos' misdemeanor charges will be tried, and each carries that potential one-year jail sentence. 
Reports have not mentioned Ramos being associated with any form of violence, but Goldsmith is still urging anybody who may have been a victim of Ramos' high interest personal loans to contact the City Attorney's Consumer Help Line at (619) 533-5600.