Minnesota Native American Community Receives $48 Million Loan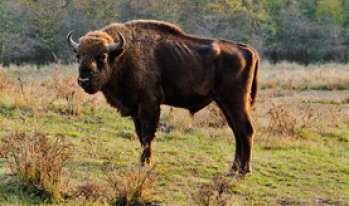 The Shakopee Mdewakanton Sioux Community approved a $48 million loan for the Lower Sioux Indian Community last week.

The two-phase loan is for consolidation and redevelopment. The first phase will fund debt consolidation up to $26 million. The second phase is a $22 million redevelopment loan for the enhancement of the Jackpot Junction Casino Hotel in Morton, Minn. which is expected to start in May 2013.

Consolidation loans are obtained in order to combine multiple debts into one large debt. The act of consolidation is usually done to acquire a lower interest rate which turns into a lower monthly payment. Consolidation loans are available in multiple branches of lending, including those of personal, business and student loans.

Two Native American Tribal Communities

Shakopee Mdewakanton Sioux Community (SMSC) is a federally recognized Indian tribe located in Minnesota. Throughout its history, the SMSC has made more than $500 million in tribal loans for economic and infrastructure developments.

The recipient of the development and consolidation loan, the Lower Sioux Indian Community, is a federally recognized tribe located in south central Minnesota. The tribe has a current population averaging 982 residents and covers over 1,743 acres of tribal land.

Consolidation Loan and Expansion Plans

The length of the loan is about 12 and a half years. Lower Sioux Indian Community will contribute $4 million of their own funds towards the second phase. The construction project will replace the current 75,000 square foot casino, which was built in 1984, with a new facility. It will also include both interior and exterior refurbishing of the hotel expansion that was added in 1999.

During the construction, the casino will continue to operate, but the majority will be torn down by the time the new facility is opened.

"We so much appreciate Shakopee for doing the recent refinancing economic development loan," Denny Prescott, Lower Sioux Indian Community President, said in a Shakopee news release. "How greatly appreciative we are for Shakopee to step up and help us in this situation."

This loan is not the first made to Lower Sioux. From 2003 to 2005, the SMSC donated $3 million to Lower Sioux to complete the Children's Youth Center and add a fitness room. Later on in 2010, the SMSC approved a grant for $309,075 to support several tribal projects.