Trade Your Wine for a Personal Loan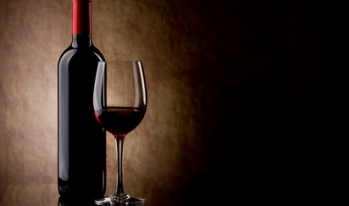 Have a special vintage bottle of wine saved for a rainy day? Instead of drinking it, consider trading it in for a personal loan. Some pawnshops who cater their business towards the prosperous have reported taking these "liquid assets" in exchange for money. Additionally, these pawnshops specializing in dealing with the rich are gladly accepting family jewels, fine art, and other types of collateral most don't possess or that most would be hesitant to part with.
 
Some may wonder what an individual who can afford fine wine and expensive art would be doing at a pawnshop, but business between these two parties is more frequent than one might expect.
 
"You'd be amazed by how many wealthy individuals have terrible credit ratings, said Jordan Tabach-Bank, head of Beverly Loan Co. in Beverly Hills, California, reported the New York Times. "And besides, if you go to a bank, it can take weeks or months to get a loan. When we make a loan, it's usually the same day."
 
That's the precise reason why quick personal loan sites are in such high demand. When people need money, they usually need it immediately for emergency expenditures or unexpected bills. Sometimes the bureaucratic hoops one must jump through to get a loan at a traditional bank or credit union are just too labor-intensive or slow.
 
"That's where we come in," said Jose Caba, spokesperson for USGoldBuyers.com, an online pawnbroker that also claims accept collateral in the form of rare wine, reported the NY Times. "We don't really want to sell the wine, or any asset that we take in, whether it be gold or fine art."
 
Caba estimates that about 90 percent of the personal loans he and his company make are repaid.
 
The wine put up by the wealthy isn't usually by the bottle, but by the case—for very large sums of money.
 
British-based pawnbroker, borro.com recently lent $120,000 in exchange for 128 bottles of Chateau d'Yquem, which they estimated had a worth of $250,000, as reported by the NY Times.
 
Borro.com also took a single case of 1989 Chateau Petrus, valued at $38,000, in exchange for a $24,000 personal loan.
 
One personal loan lender has been in the wine trading business since 2008. Credit Municipal de Paris has an 18th century wine cellar that can hold over 90,000 bottles.
 
"Just deposit your bottles against a loan that is immediately awarded," said a spokesperson for the lender, who claims wines were their most frequently received form of collateral.