Student Loan Debt Breaches $1 Trillion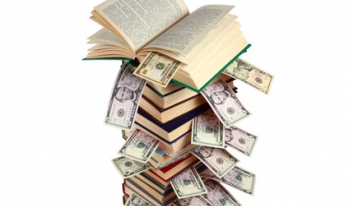 When the totals for both private and federal student loans are combined, the nation's outstanding debt rises above the $1 trillion mark, according to a post by the Consumer Financial Protection Bureau (CFPB).
"It appears that outstanding student loan debt hit the trillion dollar mark several months ago," said Rohit Chopra, the student loan ombudsman for the CFPB.
Additionally, the total student loan debt continues to rise at a steady rate, with students borrowing over $117 billion last year in just federally-backed financing alone.
The Nation's Recovery May be Affected
The CFPB warns that our nation's economic recovery is at stake unless the ever increasing ceiling of student debt is taken care of. The problem with this type of debt is that it's different from any of its contemporaries. Student loan debt is growing rapidly, and not just by new originations. Instead, this financing, which isn't backed by any collateral, is multiplying at unbelievable rates due to the fact that graduates are having such a tough time finding adequate employment.
Without a steady or sufficient paycheck, graduates with an expensive degree are unable to keep up with their monthly payments, which permits interest to grow unhindered. The result is an explosive epidemic of debt which is spreading through our nation's younger generations like a financial cancer.
According to Chopra, "Too much debt means too much risk for a generation of young people."
When the nation's young are indebted and afraid of risk, it's not just current students and recent graduates who suffer—instead the entire nation is affected.
Other sectors of the market, particularly the housing industry, will feel these violent vibrations.
"Excessive student debt can slow the recovery of the housing market," explained Chopra. "Student loan borrowers are sending big payments every month to their loan servicers, rather than becoming first-time homebuyers."
During a time when the real estate world needs all hands on deck and as many willing and able buyers as it can find, the student loan epidemic is the last thing our nation needs—but hopefully it's not too much to handle.
The CFPB is Attempting to Help
The CFPB, which was established as a result of the Dodd-Frank Act, is designed to tackle the nation's lending industries and provide protection to the everyday consumer. With its newly appointed director, Richard Cordray, the CFPB is actively working to tackle the student loan debt problem.
Recently, this government-sponsored consumer protection advocate worked with the Department of Education and launched the
Know Before You Owe project
. This project consists of a financial aid shopping sheet that is designed to inform students and their families exactly how much a college pursuit will cost.
The bureau is also overseeing private student loan companies to make sure they comply with federal consumer financial protection laws.
Finally, the CFPB has launched a
submit a complaint
program in order to hear actual stories of borrower-lender relationships and ensure both private and federal lenders are adequately monitored and operating with their borrowers' best interests in mind.